The 77th Annual Meeting of the OSRT was held April 6-8, 2017 in Columbus, Ohio. Attendees were able to earn quality continuing education credits through the diverse program offerings and were aable to professioanlly connect with colleagues. Congratulations--OSRT's annual meeting was another successful event!
1st Place Quiz Bowl Winners
Columbus State Community College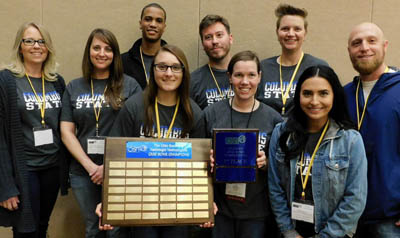 (L-R)
Jana Kidd-Filhart; Amanda Snyder; Cameron Harrison; Chelsea Egan;
Jason Kiernan; Amy Perry (Advisor); Jennifer Berry; Lauren Rock; Samuel Glapert
2nd Place Quiz Bowl Winners
Sinclair Community College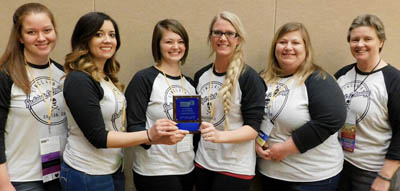 (L-R)
Sam Marsalla; Cortney Hack; Emily Overman; Danielle Allen;
Prascilla Young; Angie Arnold (Advisor)
2017 Annual Meeting Co-Chairs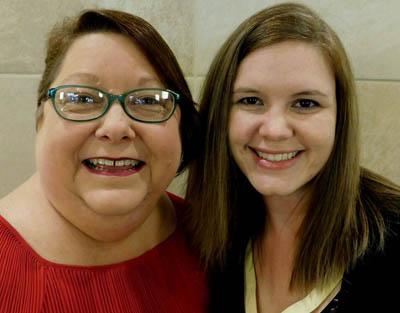 Honored Guests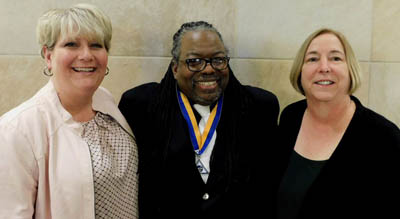 Trisha Leggett, JRCERT Representative
Larry Maxwell (Max); PSRT President
Ann Obergfell, ARRT Representative
Quiz Bowl Committee Chairs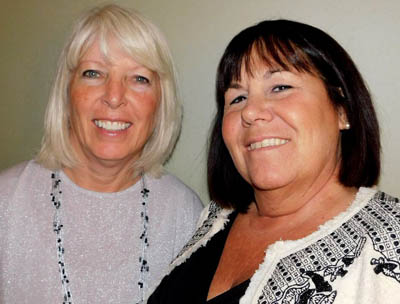 2016 OSRT Technologist of the Year Awardee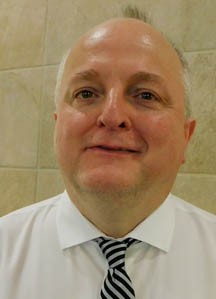 Congratulations Gary Greathouse

This could be you or a dedicated colleague (
read more
)
Penn-Hu-Mac-Par-Gill Lecturer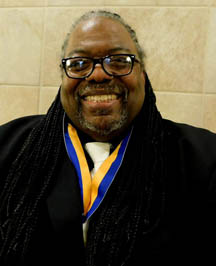 Life Member Awardees
Congratulations to Julie Gill (left) and Sheryl Bacon (right) for this prestigious OSRT Award
1st OSRT Leadership Academy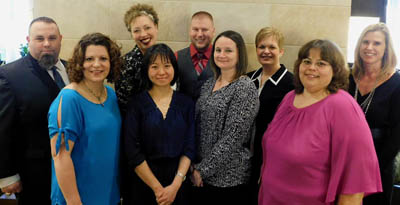 (Front row L to R): Nicole Douglas, Po Hu, Quest Folck, Cindy Davis
(Back row L to R): Benjamin Stenger, Sharita Bone, Matthew Jarvis, Kristin Seitz, Stacey Melick
Poster Competition Winners
Kaylee Hayes & Alixandrea Seevers; Zane State College
Congratulations to all Competition and Grant Award Winners
A Big Thank You to all OSRT's Corporate Sponsors for Generous Support
Carestream, Medical Equipment Services, Mercy College, Mount Carmel Health,
OhioHealth, Ottawa University, RADON Medical Imaging. UC Blue Ash College
Special Thanks to the 2017 Annual Meeting Committee!
The OSRT is the voice of Ohio medical imaging and radiologic science professionals and advocates for all
Ohio technologists by advancing professional practice to enhance the quality of patient care. Join to help us so we can help you!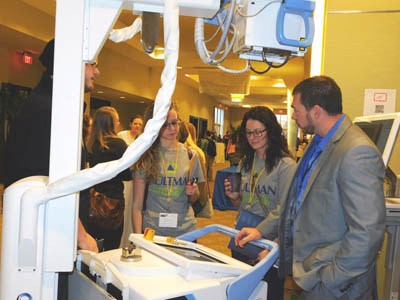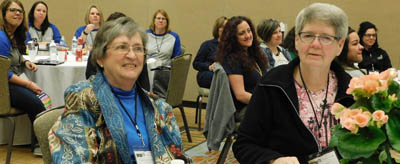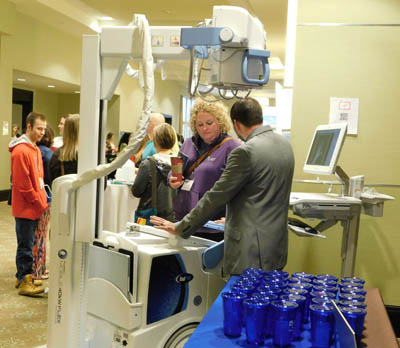 Nancy Dome-Hatfield (above) was honored for her 43 continuous years of OSRT Board service. She served as past-president, board chair and most recently as OSRT Historian. She has served in a number of other positions in OSRT. She decided to retire her service and will look forward to greeting members at future OSRT meetings. Nancy has provided support over the years for the annual meeting by sponsoring a beverage break. In her honor, OSRT officially named an annual meeting break as the "Nancy Dome-Hatfield Beverage Break." Thank you Nancy for your remarkable years of service to OSRT. Outstanding!