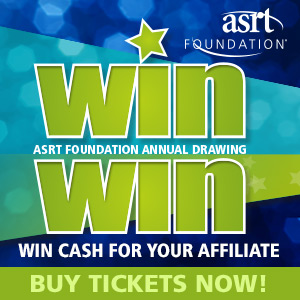 Calling alll Ohio RTs-Help OSRT Win Again!
Make every ASRT Foundation Annual Drawing ticket sale count for OSRT! Members are encouraged to purchase ASRT Foundation Annual Drawing tickets for a chance to win a 5-night dream vacation to one of three fabulous destinations: Maui, Hawaii; Jackson Hole, WY; or New York City. Ticket sales open February 19 through May 31, 2018.
Ohio RTs who purchase tickets should select 'State Affiliate' when purchasing tickets to ensure OSRT is credited for the sales. Prizes will be awarded to the affiliate societies with the most money raised per capita and the societies with the most tickets sold. First prize for each affiliate sales category is $750; second prize for each category is $250.
Ticket price: $25 each, with discounts for multiticket packages
Eligibility: Only ASRT members are eligible to purchase tickets and claim prize
Official Rules
Questions?: See Affiliate Competition or email ASRT Foundation or call 800-444-2778 Ext. 1912.