April 9-11, 2020
Columbus Doubletree, Worthington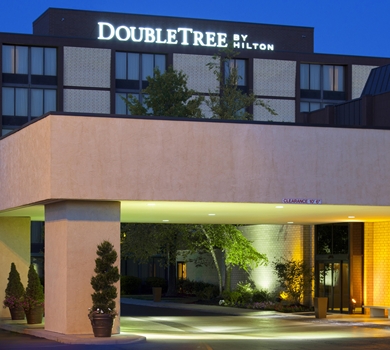 Plan now to join colleagues for the 80th OSRT Annual Meeting Thursday, April 9 through Saturday, April 11, 2020 at the Columbus Doubletree, in Worthington, Ohio. You can earn the majority of your required CE credits in one weekend! Come and join us, expand your learning and socialize with fellow technologists! Mark your calendar now to join us!
The OSRT guaranteed room rate of $139 + tax is March 17, 2020. Scheduled presentations include 1st class CE topics suitable for a variety of imaging practice disciplines. You can earn the majority of your required CE credits in one weekend! Come and join us, expand your learning and socialize with fellow technologists! Competitions will include the Student Quiz Bowl, essays, and professional posters. If you want to take advantage of member discounted registration rates click Join OSRT Now. OSRT also offers military discounts on event registration fees for members.
Our registration process has changed to improve efficiency. The base registration fee for this meeting is $300. Member discounts are applied on the registration form based on your selections. OSRT Members receive a $60 discount ($300-$60 = $240) and student members receive a $230 discount ($300-$230 = $70). After making your registration selections and register for any of the special events, discounts will be applied and final charges for your registration will be displayed prior to selecting your payment method. You may pay by credit card, use your PayPal account or pay later by mailing a check or money order.
Read and carefully follow the steps below to access OSRT meeting information and to register online. All meeting registrations must be completed online. For special circumstances or questions, call OSRT at 440-382-5607. After reading the following instructions, click the Registration link at the bottom of this page to complete the online registration process. Register before March 23 to avoid a $50 late fee.
01 Click the brochure to print or review program details, course schedules, meeting and hotel registration information:

02 OSRT Members: First, login at the top of this page before you click the registration form link below. You already have an account with a user name and password. Please do not create a new account if you have trouble logging in to your existing account. This causes duplicate records in our system. If you have forgotten your user name and/or password, click on "Forgot your password?" or "Forgot your username?" to recover your information. After logging in using the login button at the top of this page, scroll to the bottom of the page to click the registration button.
03 Non-members: If you have previously registered for an OSRT event as a non-member, you already have an account and you must use your existing account to logon. Use the forgot my password or forgot my user name links to access your existing account. If you have not registered for an OSRT event before, simply click the registration link below to complete your online registration.

04 All Attendees: Be sure to book your room at the Columbus DoubleTree. This link will take you directly to the OSRT hotel reservation page--hurry, don't be left out! See the meeting brochure for special instructions to get the discounted room rate.
Want to sponsor or advertise? Click Advertise with OSRT to see a number of options to reach Technologists from around the region!
2020 Meeting Committee Co-chairs:
Terri Bruckner and Christine Gialousis