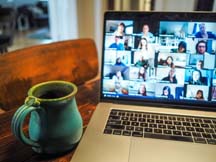 Zoom for CE! OSRT is offering a Continuing Education session for Educators! The event includes 1.25 Category A credits on Saturday, January 9, 2021 from 10 - 11:30 AM EST.
The 50-minute pre-recorded presentation will be followed by a participant discussion of best practices in your classrooms.

Simple Strategies for Online Student Engagement
Learning Objectives: Upon completion of this presentation, participants will be able to:
discuss the link between student engagement and student success in an online learning format,
identify at least one strategy that can be used in an online environment to engage students, and
implement this strategy to suit the context and learners in your online classroom.
Speaker
Sarah D. Greywitt
Sr. Instructional Designer
Center for Learning Excellence
Cuyahoga Community College – Westshore Campus
OSRT Member: $10.00
Non-member: $20.00
*If you are a member of an affilitate state organization, you can qualify for the OSRT member rate. Contact the This email address is being protected from spambots. You need JavaScript enabled to view it.
The workshop has limited enrollment to 100 participants. Don't delay!
Click here to Register online today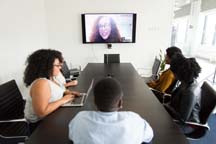 Registration and payment deadline: January 4, 2021