Have you ever wanted to present at a professional meeting? OSRT offers a mentor program to help you develop your presentation skills. We can help you develop a proposal to present at the OSRT Annual Meeting. This email address is being protected from spambots. You need JavaScript enabled to view it. for information.
Where would the medical imaging community be if Wilhelm Roentgen, Thomas Edison, or Marie Curie's career took a different path? These are just a few examples of why scholarship is fundamental to our profession. It moves us forward, not only in developing new technologies to aid in patient care and tr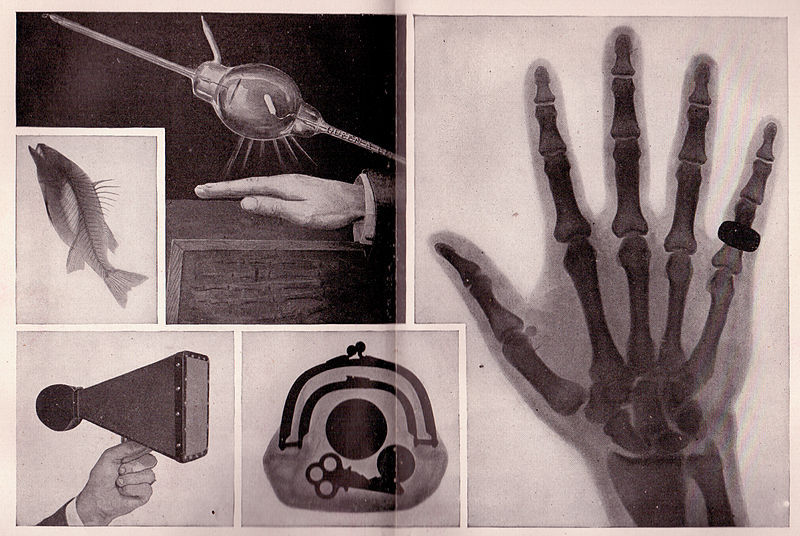 eatment, but it also allows the medical imaging profession to share our knowledge with the rest of the world.
The scholarship of any discipline is defined by the foundational research and writing specific to the practice of that discipline. In other words, research and scholarly inquiry is central to the advancement of the radiologic sciences professions. Existing knowledge is confirmed and new knowledge is generated within the scholarly community, which most commonly resides in academic institutions. However, in the radiologic sciences, our discipline coexists in both an academic and clinical environment. Knowledge gained through scholarship is only valuable when it is applied in a clinical setting to improve the quality of care we provide to our patients; and knowledge gained in the clinical setting serves as an inspiration for innovative research. Therefore, advancing scholarship within our profession is everyone's responsibility!
Understanding the role of this translational research is equally important for those interested in conducting research in the radiologic sciences and in helping radiologic science professionals become good consumers of research. So even if you never plan to conduct your own independent studies, participating in scholarly activities and understanding cutting edge research will improve your ability to utilize credible evidence in making clinical decisions.
The OSRT supports an expectation of scholarship in all settings, in all radiologic science and medical imaging disciplines. Our scholars are all of the practitioners, researchers, and educators who are reflective and critical thinkers. Research and the dissemination of new knowledge is a very important aspect which defines each unique discipline within the radiologic and imaging sciences. We are all knowledge builders and knowledge users within out areas of practice, so understanding research and scholarly writing is a great way to advance your professional development. It allows us to think critically outside of the box, to collaborate with colleagues, and to expand our professional skills.
Hopefully involvement in the OSRT research and writing activities will inspire you to make a difference and help the radiologic science professions grow through your contributions to original research, writing, and publication. The OSRT has many talented and passionate members that would excel at research and writing. The OSRT will be offering a variety of virtual and face-to-face educational experiences to help you begin to cultivate these skills!
Check out these resources:
OSRT Education and Reseach Foundation Grants
NIH Research Matters- A Weekly Update of Research Advances
ASRT Education and Research Foundation Page