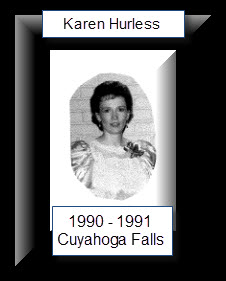 KAREN HURLESS REITZ
AUGUST 27, 1948 – NOVEMBER 28, 2020
We are sad to hear the news of the passing of Karen Hurless Reitz. Karen served as program director at Ravenna's Robinson Memorial Hospital as well as at Akron City Hospital. Following her posts as a program director, Karen took a position with the Ohio Department of Health as a Health Physicist performing inspections and training new employees.
Karen was heavily involved in the OSRT. She was elected a Board President in 1990-91. Subsequently, she continued her service as board member and eventually served as Chairperson of the Board (1992-93). Her volunteer service to OSRT preceded and continued after her board positions. In 1988, she was appointed as a co-chair of the OSRT Educational Meeting held that year in North Canton. Karen also volunteered for 2 years serving as chairperson of OSRT's Nominating Committee (1993-95). It is by way of efforts like Karen's that makes OSRT what it is today.
Blessings to her family. Karen is survived by her husband, Michael Reitz, a sister, 2 brothers and 3 children.