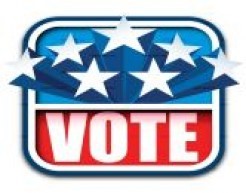 The 2021 OSRT Board of Directors and Technologist of the Year Award nominees are presented below. Voting begins on January 16 and must be completed by January 31. Voting is open to all Active, Life and Retired OSRT members. Once the voting period begins, eligible voting members of OSRT will be notified via email and provided with a link to cast a vote.You will vote for one President-elect nominee, two Board of Directors' nominees and one Technologist of the Year Award nominee. Results will be announced on February 10.
Your vote matters! Vote today!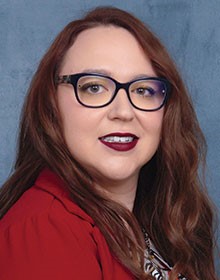 Board Director Nominee: Allison Hermance-Moore, A.A., A.A.S., R.T.(R)

Allison began her involvement with the OSRT as a Student Leader from 2018-2019, and has served on four different OSRT Committees since 2018: Education, Annual Meeting Planning, Social Media, and Advocacy. She also attended the 2018 OSRT Leadership Academy. She currently serves as Chair of the OSRT Advocacy Committee and as the Student Liaison Appointee, and is a regular attendee at board meetings. Allison also serves on multiple ASRT committees, including the CRTA Region 6 Subcommittee and the SLDPA Committee as Chair, and completed the ASRT Student Leadership Development Program and the ASRT Online Advocacy Academy. She is employed full time as a staff technologist at Ohio State University Wexner Medical Center in Columbus, and has been with OSU for 1.5 years.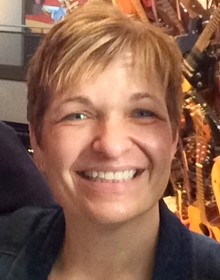 Board Director Nominee: Kristin Seitz ,BSMI, RT(R)(MR)(CT), MRSO(MRSC™)
Kristin has been actively involved with the OSRT over the past years. Her involvement includes the 2017 OSRT Leadership Academy, member OSRT Membership Committee 2017-current, member OSRT Health Policy Committee, 2017-2018, Director, Ohio Society of Radiologic Technologists, 2018-Present, Chair, OSRT Advocacy Committee, 2018-2019, Chair, Social Media Committee, 2019-2021, and ASRT Affiliate Delegate – OSRT, 2020.
Kristin is also actively involved with the ASRT including Vice Chairman and Delegate, ASRT Magnetic Resonance Chapter, 2017-2018, 2020-2021, Delegate, ASRT Practice Standards Council Magnetic Resonance Subcommittee, 2017-2018, Participant, ASRT Online Advocacy Academy, 2018, Delegate, ASRT Magnetic Resonance Chapter, 2018-2019, Member, ASRT Committee on R.T. Advocacy Region 6 Subcommittee, 2018-2021, and Attendee, ASRT Leadership Academy, 2019.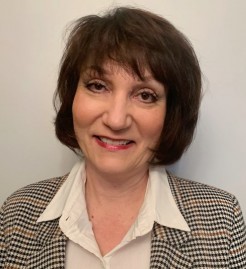 President-Elect Nominee: Shellie Warino, M.S., R.T.(R)(T)
Shellie Warino worked in health care for 30 years as a radiographer and radiation therapist and in academia for the past 15 years. Presently, Shellie is the interim program director and clinical coordinator for the radiation therapy program at Kent State University Salem Campus. Shellie completed radiologic technology and radiation therapy certificates before graduating with her bachelor's degree in Allied Health from Youngstown State University. She received her master's degree in Health Education and Promotion and post master's certificate in Higher Education Leadership from Kent State University. Additionally, Shellie is pursuing a Ph.D. in Health Education and Promotion from Kent State University. Shellie is a board director for the American Cancer Society, a site visitor team chair for the Joint Review Committee for Education of Radiologic Technology, a reviewer for directed readings published by the American Society of Radiologic technologists, a member of the diversity community at Kent State Salem, and a Kent State University representative for the University Diversity Action Council. Shellie's past experience with the Ohio Society of Radiologic Technology includes being a board director, a member of the marketing committee, and annual meeting co-chair.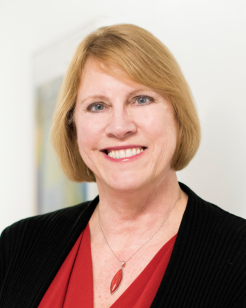 Technologist of the Year Nominee:
Gloria Albrecht, M.S., R.T.(R)
It is my great pleasure to nominate Gloria Albrecht for the OSRT Technologist of the Year Award! Gloria is a dedicated professional and educator, and has served the technologists of Ohio for many years with her service on the OSRT Board and on numerous committees. She has chaired or co-chaired several committees including the OSRT Education Committee, the Honors and Awards Committee, and the Nominations Committee. I had the pleasure of serving on the Policy and Procedure Manual Task Force with her for three years. I was also very privileged to have Gloria's leadership and support during her years as past-president and member of the OSRT Board and Executive Board Member. Gloria has a strong work ethic, and the OSRT and technologists of Ohio are fortunate to have her professional skills at work for them. She is truly deserving of the honor of Technologist of the Year! Nominated by Dr. Terri Bruckner