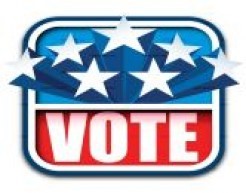 The 2022 OSRT Board of Directors nominees are presented below. Voting begins on January 16 and must be completed by January 31. Voting is open to all Active, Life and Retired OSRT members. The voting period is on now. Eligible voting members of OSRT have been notified via email and provided with a link to cast a vote.You will vote for one President-elect nominee and two Director-at-Large nominees. Results will be announced on February 10.
Your vote matters! Vote today!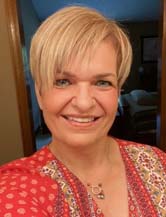 President-Elect Nominee: Kristin Seitz ,BSMI, RT(R)(MR)(CT), MRSO(MRSC™)
I am proud to be serving my second term as a member of the OSRT Board of Directors (2018-2021, 2021-2024). In addition to my Board responsibilities, I have served the OSRT as a member of the Membership and Advocacy Committees, chairing the Advocacy Committee in 2018-2019. I am currently chair of the Social Media Committee (2019- present). I represented the OSRT as an Affiliate Delegate to the ASRT House of Delegates in 2020. Representing Ohio and Region 6 as a member of the ASRT Committee on R.T. Advocacy gave me insight on the issues facing technologists not just in Ohio, but across the U.S. I have represented the MR Chapter of the ASRT as Vice Chair 2017-2018 and 2020-2022, and Delegate 2019-2020. Attending the ASRT Online Advocacy Academy in 2018 and ASRT Leadership Academy in 2019 helped better prepare me to lead the OSRT.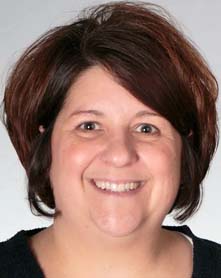 Director-at-Large Nominee: Dana R. Eskins, M.Ed., R.T(R)(CT), RDMS
I have been a radiologic technologist for over 30 years. I graduated from Providence Hospital School of Radiologic Technology in Sandusky, Ohio in 1990. I earned my bachelor degree of science in Advanced Radiography from Weber State University, a master degree in education from Bowling Green State University, and I am currently completing my dissertation for a doctoral degree in leadership studies at Bowling Green State University. I worked as a technologist for 17 years in Northwest Ohio. I have been teaching full-time for 15 years. I have taught didactic courses and labs in both radiography and sonography. I have served as a program clinical coordinator for 10 years for both radiography and sonography programs. Currently, I am the Program Director/Assistant Professor at Mercy College of Ohio in Toledo, Ohio. I have been a member of the OSRT since 2008. I have served on the Honors and Awards committee and as a past presenter for the OSRT Annual Meeting. My professional interests focus on best teaching practices in medical imaging education and patient advocacy. I take great pride in my imaging profession and I am interested in serving as director on the OSRT board.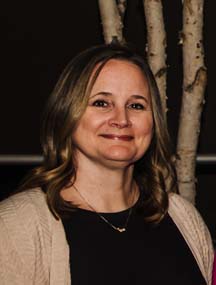 Director-at-Large Nominee: Quest Folck, B.S., R.T. (R)(CT)
Quest has been a radiologic technologist for 20 years and earned advanced certification in CT in 2006. Quest is currently an instructor and clinical coordinator for the Radiologic Technology Program at Zane State College in Zanesville. She earned a Bachelor of Science degree in biomedical sciences from the University of Wisconsin – Milwaukee in 2020 and will begin pursuing her master's degree in 2022. Quest's journey with the OSRT began when she graduated from the inaugural OSRT Leadership Academy in 2017. Since then, Quest has been active as a member of the OSRT Membership Committee and vice-chair of the Social Media Committee. On the national level, Quest has served as a member of the ASRT CT Practice Standards subcommittee in 2021, and she is as a current alternate delegate for the ASRT CT Chapter. When not following her passion to teach, Quest is active as a volunteer in many military veteran organizations.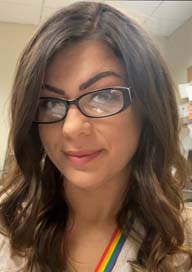 Director-at-Large Nominee: Alisha Guerrero, MBA, R.T.(R)(CI)
I have been with the OSRT for 4 plus years and have served on the volunteer committee, marketing and sales committee, and the advocacy committee. I also participated in the leadership academy of 2020 for the OSRT. Each of these commitments taught me more and more about the Society and gave me an in-depth look into how desperately RTs need representation and community. This year I also served as a volunteer with the ARRT for their Cardiac Interventional Credentialing Committee. In this committee we examined and updated current guidelines and procedures for the CI Credential requirements that will be implemented in 2023.
I graduated from Shawnee State University in 2011 with my associate's of science in radiologic technology and 2012 with my bachelor's in healthcare administration. The summer of 2021 I received my master's in business administration from Trident University International. I currently am the main instructor and clinical coordinator for the radiologic technology program at Fortis College in Westerville, Ohio. I also work with Mount Carmel in the Cardiac Cath lab in Columbus, Westerville and Grove City. Prior to teaching I was the senior radiographer for the Mount Carmel Grove City cath lab. I am a strong advocate for RTs and take an extraordinary amount of pride in my profession.