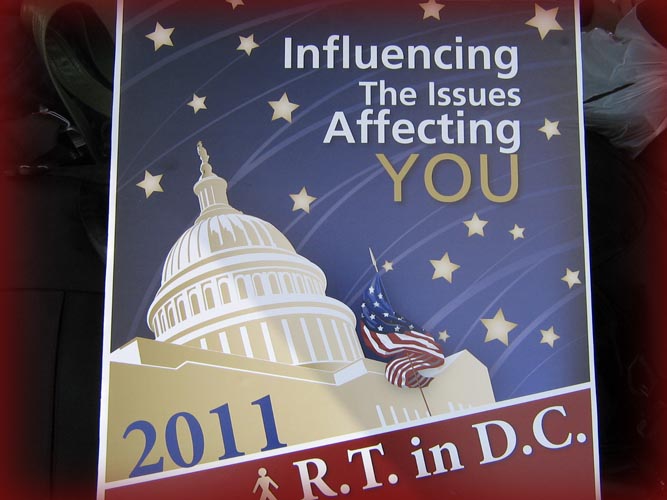 Ohio RTs Hit Capitol Hill

The ASRT RT in DC event was held March 13-15 at the Hilton Washington Embassy Row. There were 117 imaging professionals in attendance from all over the country. This was the ASRT's 13th annual RT in DC event. Included in the 117 attendees were four OSRT radiologic technologists and a radiologist assistant to lobby for sponsorship of the Consistency, Accuracy, Responsibility, and Excellence in Medical Imaging and Radiation Therapy (CARE) bill. OSRT Board members, Jonathan Mazal and Linda Rizzo, Student intern Chris Gerity, and committee member Julie Gill, arrived in Washington D.C. on Sunday, March 13th. Julie Gill is not only actively involved in OSRT, she was recently elected as vice president of the ASRT Board of Directors.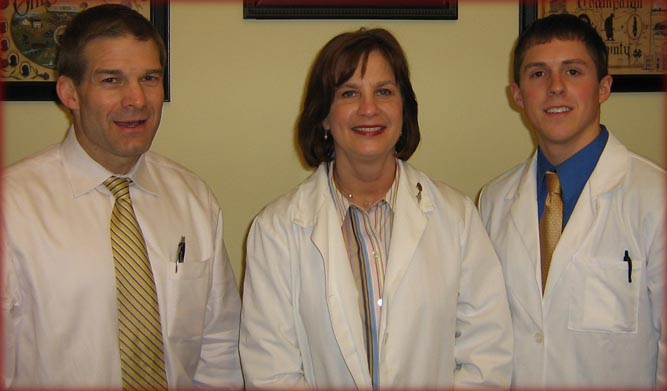 The group met with other RT in DC attendees on Sunday evening, and on Monday they learned about the CARE bill and how to effectively meet with aides of the House of Representatives and Senate to garner sponsorship for the bill. Mazal also learned about the Medicare Reimbursement 0f Radiologist Assistant's bill and lobbied for sponsorship of this bill, as well.
On Tuesday, it was off to Capitol Hill! Pictured to the left is US Representative Jim Jordan, Linda Rizzo and Chris Gerity. The group met with no resistance to sponsorship of the CARE Bill. The primary provision of the CARE bill is that those facilities and health care providers who receive Medicare reimbursement be required to hire educationally-prepared and clinically-competent radiologic technologists to perform all medical imaging and radiation therapy procedures. The federal bill would also mandate minimum standards for education and clinical competence. Practically speaking, the bill will help reduce the risk of medical errors associated with misdiagnosis or the misadministration of radiation, and would reduce patient radiation dose.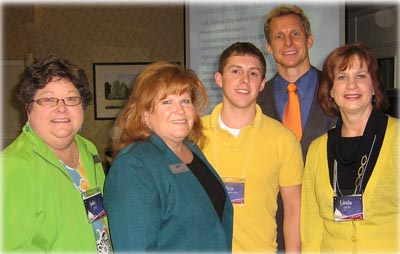 This past year, The New York Times published an expose on radiation overexposure and errors which culminated in their February 28th front page article emphasizing the need for the CARE bill to protect U.S. citizens. At this point in time, there is NO none opposition to the CARE bill!

Pictured to the left are Julie Gill, Chrstine Lung, Chris Gerity, David Goch and Linda Rizzo. Christine Lung is ASRT's Vice President Government Relations and Public Policy and David Goch is ASRT's Legal Counsel.
Thanks Jonathan, Linda, Chris, and Julie for representing Ohio technologists and all to all Ohioans who help support the passage of the CARE Bill!