Events

Need CE--Join us on November 5, 2022 for a 3-hour Virtual Seminar: Chest Imaging and Treatment Considerations!
Are you interested in learning more about imaging of the chest? Do you need a refresher on chest anatomy, emerging technologies, and cancers of the lung? Come and learn! The seminar is virtual through Zoom so you can attend from anywhere. The 3-hour CE session (3.0 Category A CE credits have been approved by the ASRT) begins at 9:00AM and ends at 12-noon Eastern Time.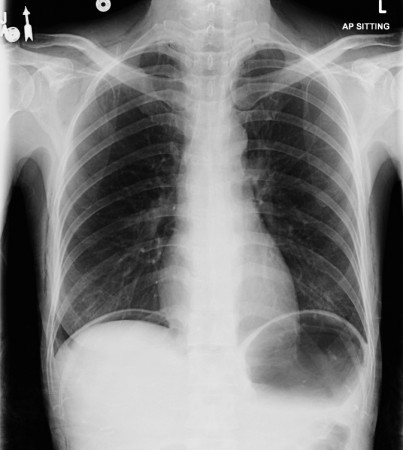 Sessions:
Anatomy and Radiographic Positioning Review of the Chest presented by: Lauren Huffman, M.A.,Ed, R.T.(R)(CT).
Current and Emerging Techniques in Chest Imaging, presented by: Kelly Dragomir, M.A., R.T, (R)(CT)
Cancers of the Chest presented by: Kim Ragazzine, B.R.I.T., R.T.(R)(T)
Registration and payment deadline is November 3, 2022.
Don't delay--Register Today!

The OSRT Annual Conference provides continuing education, award-winning competitions, opportunities to network with fellow professionals as well as social time to connect with vendors and exhibitors. Read more...

When you make OSRT your marketing partner, you reach top prospects in medical imaging and radiation therapy across Ohio and surrounding States— with absolutely no wasted circulation! OSRT offers multiple options for promoting your company through its Website and during the Annual Meeting. See below but for help, please contact our This email address is being protected from spambots. You need JavaScript enabled to view it..
Your company name can be visible by sponsoring an annual meeting event, being an exhibitor or advertise in the Annual Meeting Program. You may also advertise your company logo with a link on the OSRT's website. For all sponsor or advertising options, click the links below. Your support as a sponsor is appreciated. Without your generous support, our meeting would not be possible!
Apply now: Sponsor-Exhibitor-Advertiser Application


The OSRT and the OSRT Education and Research Foundation sponsor competitive events conducted annually at the Annual Meeting. Competitive events include the following: Student Quiz Bowl, Technologist and Student Case Study Presentation Competition, and the Philip W. Ballinger Student Self-Assessment Exam. Educational and Research Grants are funded through the OSRT Education and Research Foundation. Read more...

OSRT recognizes outstanding achievement and service to the community of Ohio radiologic technologists through its Technologist of the Year Award and Life and Honorary Membership Awards. Read on to learn more about past recipients, nominations, and more.