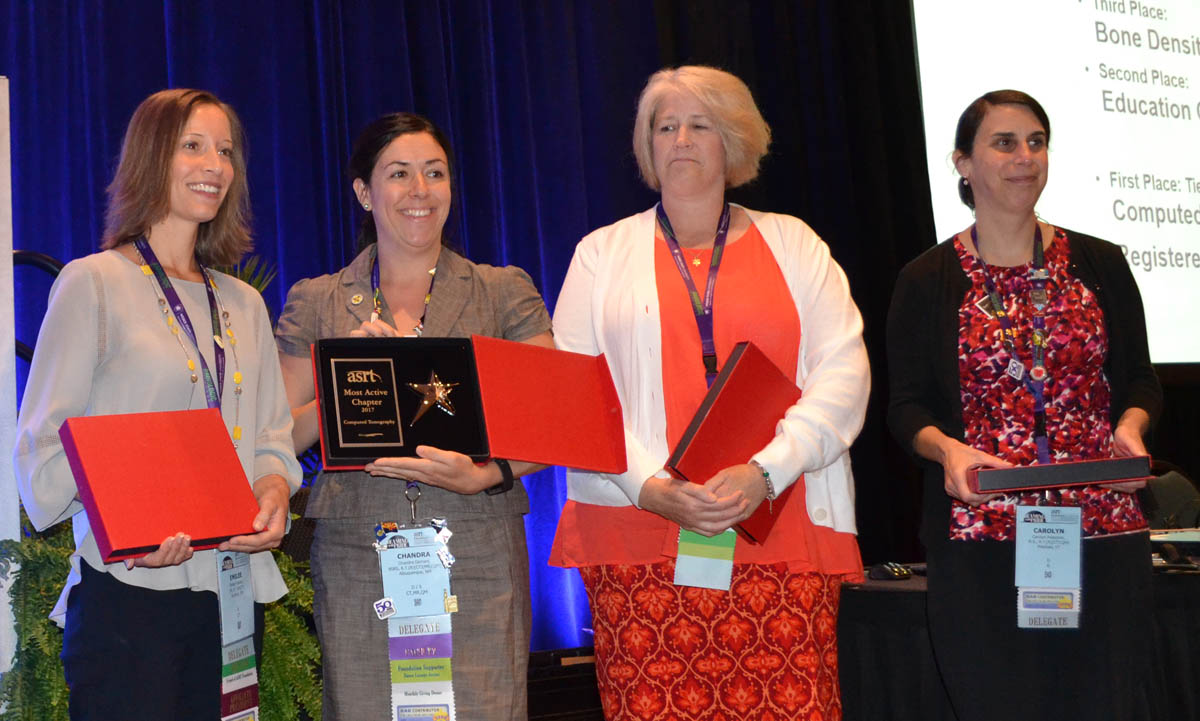 The ASRT Annual Meeting was held in Orlando Florida June 22nd-25th. Lauren Huffman, OSRT Junior Board Chair and Tiffany Roman, OSRT President-Elect represented OSRT as affiliate delegates this year. Other attendees from Ohio were: Tina Manger-ASRT Student Leaders, Jackie Turk- ASRT MRI Delegate, Heather Moore- ASRT Education Delegate, Ryan Smith- ASRT Nuclear Medicine Delegate, Deb Myers- ASRT Sonography Delegate, Emma Palmer- ASRT CT Chapter Delegate, Tricia Leggett, Phil Ballinger, and Kevin Rush.
At this year's House of Delegates meeting, Practice Standards revisions were passed for Computed Tomography, Radiography, Limited X-ray Machine Operator, and Nuclear Medicine. The Nuclear Medicine chapter sought an amendment to a motion to amend the education and certification section of all practice standards; after deliberation and additonal amendments, the motion passed. It is hoped that state licensing agencies will recognize exactly what they can do as Nuclear Medicine Technologists. There was one significant motion that created healthy discussions throughout the meeting that was then referred back to the Practice Standards Council (PSC) for review: Level of Education for the Medical Imaging and Radiation Therapy Professions. The PSC will report out next year allowing time for more extensive research. There was one late motion that passed regarding combined ASRT and Affiliate memberships. ASRT will investigate and report at the 2018 House of Delegates Meeting.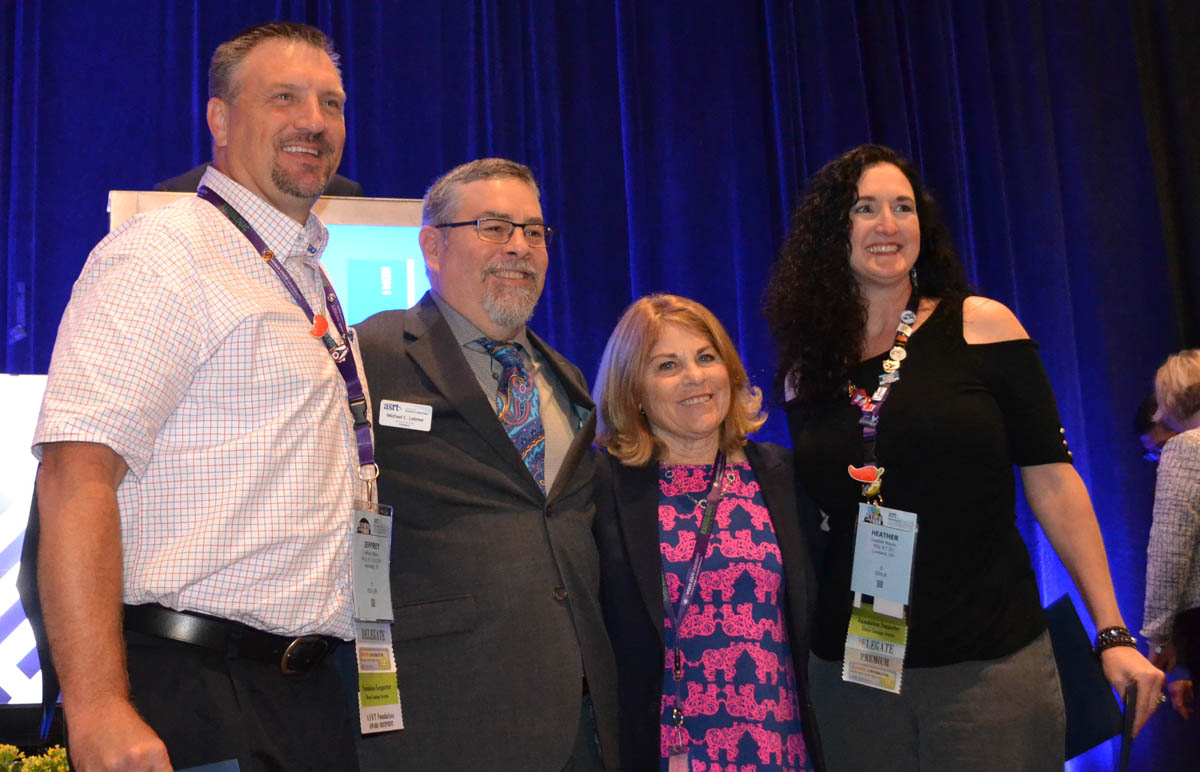 The Ohio Society won the award and received a check for $750.00 for the most tickets sold for the ASRT Foundation fundraising event. Thank you to those of you who purchased tickets! The Most Active Chapter Award went to two chapters with Ohio Delegates, Heather Moore - second place with the Education Chapter, and Emma Palmer - first place tie for the Computed Tomography Chapter.
Congratulations to the newly elected ASRT Chapter Chairpersons from Ohio for the 2018 HOD meeting are Deb Myers- Sonography Chair, Ryan Smith- Nuclear Medicine Chair, and Kristin Seitz- MRI Vice Chair!
The ASRT is offering a grant with ARRT financial assistance for up to 500.00 toward Continuing Education or professional development. The deadline is August 31st, see the article below on this page for more details.
The ASRT will host a Centennial Celebration in 2020 featuring ASRT Museum Expansion, Affiliate (Ohio) history, and Celebration event at the 2020 House of Delegates meeting.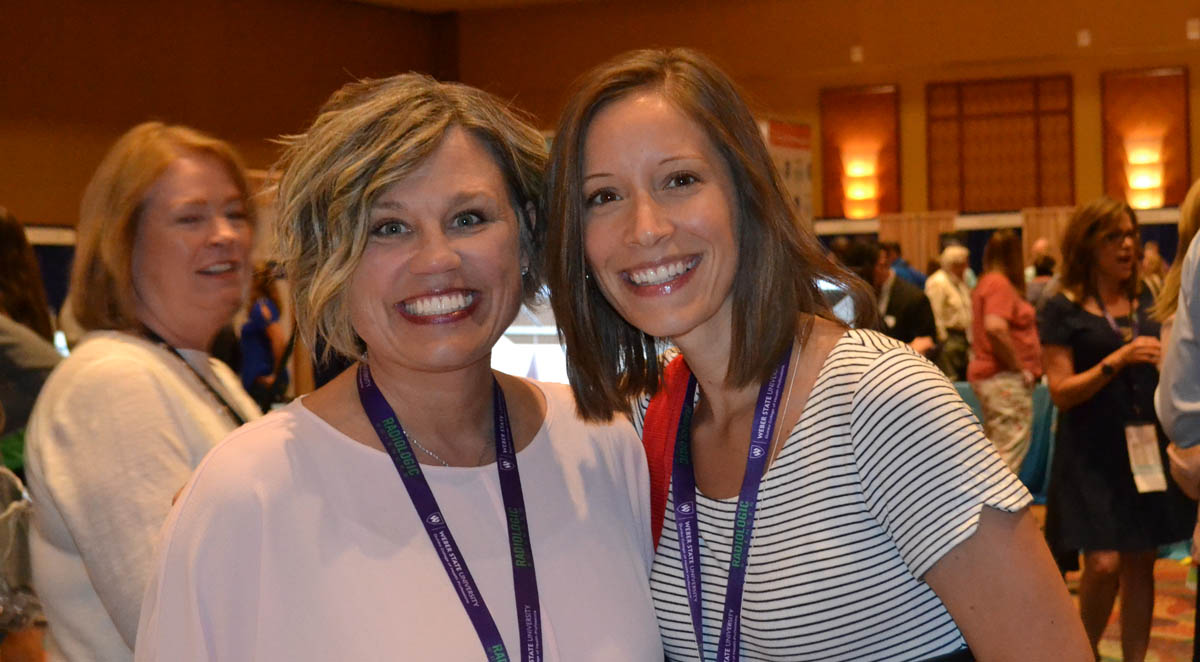 If you are interested in running for the National election for delegates for any modality, WE NEED YOU. Nominations are now open. Please submit your name to an OSRT board member to be nominated and hopefully serve the national medical imaging and therapy community. This experience is very rewarding, educational, and it directly effects our practice. I highly encourage you to run, if eligible based on the ASRT bylaws.
For more information, please feel free to contact me!
This email address is being protected from spambots. You need JavaScript enabled to view it., BSRT, (R)(CT)
President, OSRT