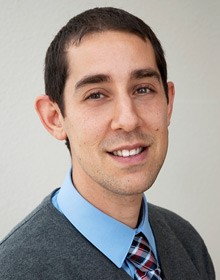 We are sad to announce the recent passing of Jonathan Robert Mazal, M.S., R.R.A., R.T.(R)(MR)(CI), of Silver Spring, Maryland (December 4, 1980 – May 18, 2018). The OSRT Board of Directors recently elevated Jonathan Mazal to Honorary OSRT Member. He was a graduate of The Ohio State University Radiography Program and subsequently earned his credential as a registered radiologist assistant (R.R.A)
Jonathan was an active member of the OSRT while living in Ohio. He made significant contributions to the radiologic technology profession during his 15-year career. He held an impressive resume through volunteer activities and leadership positions with the Maryland Society of Radiologic Technologists, Ohio Society of Radiologic Technologists, American Registry of Radiologic Technologists, International Society for Radiographers and Radiological Technologists, RAD-AID International and the Society of Cardiovascular Magnetic Resonance.
He was one truly dedicated technologist who will be missed. OSRT extends condolences to his family, friends and colleagues.