Georgetown Public Hospital Corporation-A Quality Assurance Program Opportunity
Have you ever wondered what radiology services are like in a "Developing" country?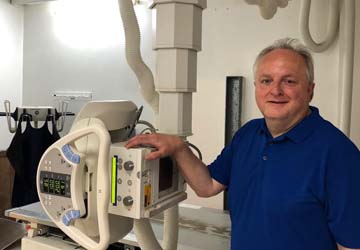 I'm Gary Greathouse, a proud member of the OSRT and proud to serve as a member of the Board of Directors. I am also proud to be a member of the ASRT. I recently was asked to work on a project in Guyana, South America. This project was under the direction of RAD-AID international and funded by the ASRT by way of the ASRT Fellowship Grant. I was tasked with creating a Quality Assurance program for the radiology department to assist with improving image quality. I worked closely with the radiology residency program, which RAD-AID began in Guyana in 2017.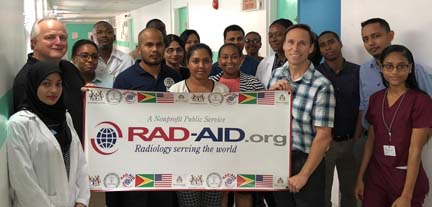 The radiology department in Georgetown performs radiology services on 250-300 patients a day. It is a very busy department. I worked side-by-side with the radiologic technologists in the department to observe their workflow and to be better able to make suggestions of how to improve image quality. We developed a list of seven benchmarks that residents could use to determine image acceptability and/or improvement needs. Residents simply marks a number on the request form and places it in a designated box. They meet monthly with radiology staff to view images in the box for quality improvement purposes. It's a very effective method of improving image quality for both the department and the patient. Diagnostic image quality is of utmost importance for effective diagnosis of patient condition.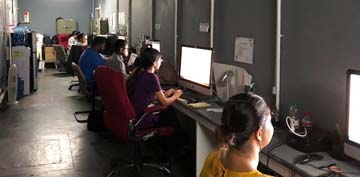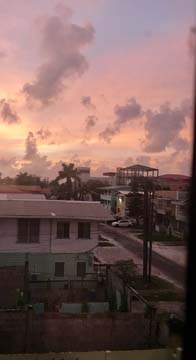 Final Thoughts
Guyana is a beautiful country and I had the opportunity to grow in both my professional and personal life. I discovered, once again, why I love our profession and how very important it is to stay connected both at home and abroad. I know that encouragement from colleagues and the connections I have created both at the state level with the OSRT and at the national level with the ASRT. I was able to use my radiology skills on this trip to help those less fortunate. My advice to you is to stay involved or get involved with the OSRT! You too can use your skills to improve radiologic sciences. We need you and your knowledge to move our professional services and the OSRT forward.
Sincerely,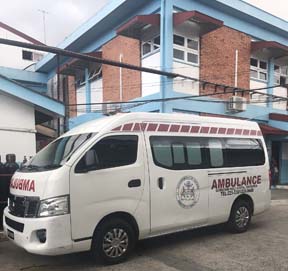 Gary Greathouse, MSRT(R)
Pictures: Top Left to Right:
Gary in radiography room; Group photo in Guyana
Bottom Left to Right:
Sunrise in Guyana; Typical Ambulance; Residents in Reading room
If interested or have questions, contact This email address is being protected from spambots. You need JavaScript enabled to view it. for more information.