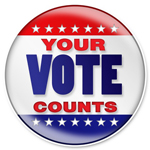 The 2020 OSRT Board of Directors and Technologist of the Year Award nominees are presented below. Voting must be completed by February 1. Voting is open to all Active, Life and Retired OSRT members. Eligible voting members of OSRT will be notified via email and provided with a link to cast a vote once the voting period begins.You will vote for one President-elect nominee, two Board of Directors' nominees and one Technologist of the Year Award nominee. Results will be announced on February 10.
Your vote matters! Vote today!
OSRT President-elect: Vote for One
President-elect Board of Director Nominee: Gary Greathouse, M.S., R.T.(R)
I have served on multiple committees over the past several years. I have served a full term on the OSRT Board of Directors and I am currently a member of the Board. I have been an OSRT member for 33 years. My most recent accomplishments aside from being on the Board, is serving on the Leadership Academy for the past 4 years. I was also vote as Technologist of the Year in 2017. I have been active with the ASRT for the past 27 years and have served as Management Chapter Delegate and Steering Committee Chairman and Vice Chairman on two separate elections. I am presently running as Management Chapter delegate to be seated in 2021.
OSRT Director-at-Large: Vote for Two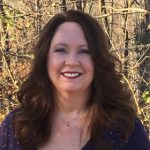 Board of Director Nominee: Tracey Boggs, DHEd, R.T.(R)(T)
Tracey Boggs is the Director of the Radiologic Technology program and a Tenured Professor at the University of Rio Grande/Rio Grande Community College. She earned a Doctorate of Health Education from A.T. Still University, a Master of Education from the University of Rio Grande, and is a registered radiographer and radiation therapist. Dr. Boggs designed and implemented the Radiologic Technology program at Rio in 2003. She has been an active OSRT member since 2003 and ASRT member since 2001. She has served as an OSRT committee member on the Nominations Committee and numerous times on the Quiz Bowl committee. Additionally, Tracey has lectured at the OSRT Super CE Saturday for Educators Meeting and has presented numerous educational sessions at the Annual Meeting. Tracey is seeking a Board of Directors' seat to support the OSRT in its mission. The
OSRT provides professional growth, leadership, and educational opportunities for members to work together to advance the profession. She would like to serve on the Board of Directors to help continue the strong tradition of members helping others.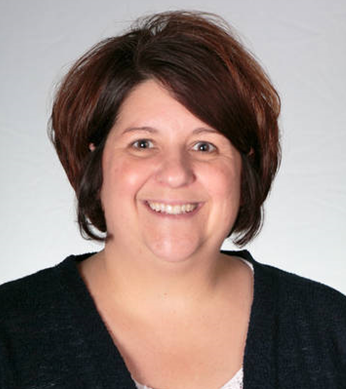 Board of Director Nominee: Dana Eskins, MEd., R.T(R)(CT), RDMS
I have been a radiologic technologist for 30 years. I graduated from Providence Hospital School of Radiologic Technology in Sandusky, Ohio in 1990. I earned my bachelor's degree of science in Advanced Radiography from Weber State University, a master's degree in Education from Bowling Green State University, and I am currently a doctoral candidate in the Doctor of Education in Leadership Studies at Bowling Green State University. I worked as a technologist from 1990-2007 in Northwest Ohio. I have been teaching full-time from 2007-Present. I have taught didactic courses and labs in both radiography and sonography. I have served as a program clinical coordinator for 10 years for both radiography and sonography programs. I am beginning my third year as the Program Director/Assistant Professor at Mercy College of Ohio in Toledo, Ohio. I have been a member of the OSRT on and off for the past 30 years, consecutively since 2008. I have served on the Honors and Awards committee and as a past presenter for the OSRT Annual Meeting. My research interests include best teaching/learning practices in healthcare. I take great pride in my imaging professions and I am interested in serving as director on the OSRT board.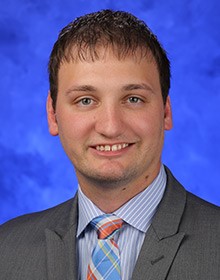 Board of Director Nominee: Lucas J. Gross, M.S., R.T.(N), CNMT, NMTCB(CT), RSO
Lucas is the Radiation Safety Officer at The University of Findlay located in Findlay, Ohio. He has earned credentials in nuclear medicine, computed tomography, and radiation safety and has worked in a variety of capacities regarding radiation safety, education, therapeutic radiopharmaceuticals, ionizing and non-ionizing radiation administration. He is currently working toward a doctorate in philosophy in health sciences. Lucas has been a member of the OSRT since 2015 and served on the technology and innovations committee and health policy committee as a member and as vice-chair. He currently serves the ASRT as a technical reviewer for the ASRT publications, on the Scanner editorial advisory panel, the immediate past vice-chair of the nuclear medicine chapter and a current delegate for the ASRT House of Delegates. He currently serves on the SNMMI professional development educational funds committee, technologist advocacy committee for Ohio, therapy center of excellence, and the committee on radioiodine theranostics. He has served with ARRT on the nuclear medicine technology (NMT) practice analysis and CQR advisory committee, NMT exam standard-setting committee, and the NMT exam committee.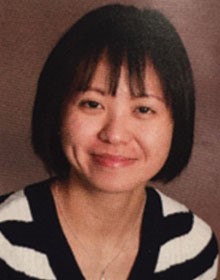 Board of Director Nominee: Po Hu, B.S., R.T.(N), CMNT
Po has served as the Marketing Chairperson of the OSRT for the past three years. She has been actively involved in the committee and works collaboratively with the Executive Secretary, Webmaster, and Annual Meeting committee to develop and publish marketing material for the organization. Po is a graduate of the 2017 OSRT Leadership Academy in which she gained knowledge and value to help lead the organization. Po brings a diverse perspective being a nuclear medicine technologist for the past seven years. She is currently on the ballot for the 2020 ASRT Nuclear Medicine Chapter Delegate. Po has a passion to learn more about the organization and lead our profession at the state and national level.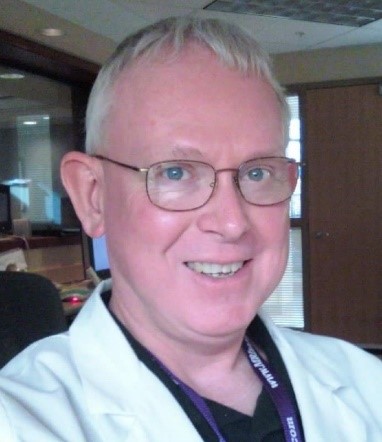 Board of Director Nominee: Andrew Shappell, M. Ed., R.T.(R)(MR)(CT)(QM)
I am currently the Program Coordinator of Radiographic Imaging at Rhodes State College in Lima, Ohio where I have been a full-time employee since 1990. I graduated from the Radiologic Technology program at Lima Technical College (now Rhodes State) in 1980 and I worked at St. Rita's Medical Center in Lima until 1984 when I began my studies at The Ohio State University. I completed my B.S. in 1986 with Phil Ballinger and Nina Kowalczyk as favorite faculty. I worked at Mt. Carmel and The Ohio State University Medical Center while finishing coursework at OSU. I began working on the first mobile MRI east of the Mississippi in 1986 and continuing with mobile MRI service providers until 1990 serving many hospitals over the state of Ohio and meeting RTs throughout the state. I completed a master's in educational administration from Bowling Green State University in 2003. I have been a member of both ASRT and OSRT since 1979 while still in college and have thought it was always important for all RTs to be involved in the direction our profession is taking through professional memberships. I have been a part of many professional groups and presented for several of them including AEIRS and OSRT. I have served on committees for the OSRT and am currently a member of the Membership Committee. After 40 years in this profession I am now attempting to serve the OSRT and the RTs of Ohio by becoming a member of the Board of Directors. I have concerns over where our profession will go in the future as well as changes in the medical field that will affect RTs and all healthcare workers, and I hope to help in any way possible.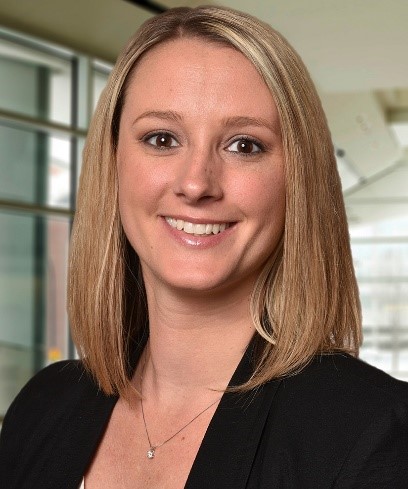 Board of Director Nominee: Allison Stokes, B.S., R.T.(R)
As I reflect upon my imaging career, I have established an increased interest in working with the OSRT and representing the profession on a higher level. Over the past several years, I volunteered on the Annual Meeting Committee in addition to the Quiz Bowl Committee. I am also a graduate of the OSRT Leadership Academy. My involvement with the OSRT has instilled a newfound respect for all of the hard-working individuals who make the society possible. I believe I can become a significant contributor, if selected, as a member of the Board of Directors. I am fully prepared to take-on the responsibilities and time commitment necessary to fulfill the requirements of this position. I believe my previous experiences with the OSRT have prepared me to become a significant contributor, if selected, as a member of the Board of Directors. I am excited about the possibility of working closely with colleagues to advance the profession and provide a solid resource for imaging professionals throughout Ohio.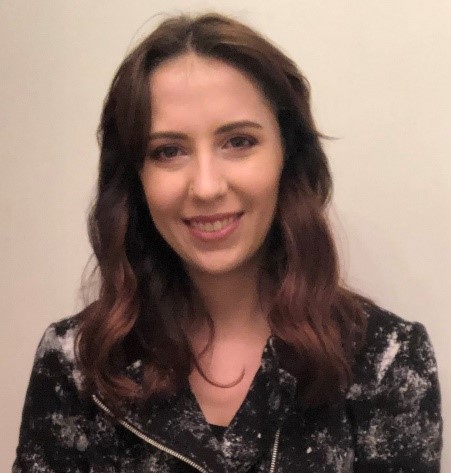 Board of Director Nominee: Rebecca Tumblin, B.S.R.T.(R)(ARRT)
I graduated from Central Ohio Technical College in 2017 with my associate degree in Radiological Technology and continued my education at the University of Cincinnati Blue Ash where I graduated in 2019 with my bachelors in Radiologic Technology. I have worked at Nationwide Children's Hospital in downtown Columbus for almost 3 years now, where I have worked both second and third shift in the General Radiology department. I would like to become a board member for OSRT, because I always loved the idea of people from all over the state in the same career field coming together and learning together. I would like to be involved in the OSRT meeting and since I am not brave enough to stand in front of a room and give a lecture, I believe being behind the scenes would be the best fit for me.
OSRT Technologist of the Year Award Nominees: Vote for One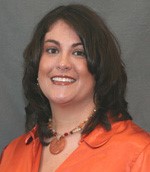 Technologist of the Year Nominee: Lauren Huffman, M.Ed., R.T.(R)(CT)
Ms. Huffman is deserving for many reasons and I will identify just a few. Ms. Huffman has been a prominent leader for our profession at both the state and national levels. She has served as Director for the OSRT Board of Directors, as well as progressed through the ranks of the Executive Committee. She has also served as an Annual Meeting chair or co-chair for several meetings, was selected as a presenter at several Annual Meetings, and has been active on numerous committees. Ms. Huffman has a long history of service in OSRT. She joined the Society in 2000. Since then she served as a member of the following: Education Committee (5 years, and co-chair), 2013 Annual Meeting Committee, Strategic Planning Committee (6-years), and, over the past 6 years, served as a member of the Board of Directors' Executive committee (presiding as OSRT President through Senior Board Chair). Her dedication to the Society is furthered evidenced by her appointment as the new OSRT Executive Secretary (ES). She spent almost a year working with Sheryl Bacon to learn the inner workings of the organization and the associated technology and was ready to assume the role much sooner than the Board of Directors anticipated. She has worked diligently to revise internal processes and determine new or innovative strategies. Some of these include sending electronic birthday wishes to members and developing new methods to report data. Ms. Huffman quietly performs numerous tasks for the betterment of not only the OSRT, but the profession and is deserving of this recognition.
Nominated by: Denise Moore and Dr. Tricia Leggett