Your vote counted! Congratulations to the 2019 candidates!

President-elect Board of Director: Judy M. Miller BRIT RT (R)(CT)
Ms. Miller's career as a radiologic technologist began at Salem Community Hospital. During her first 17 years, she held positions as a staff radiographer, special procedures technologist, computed tomography technologist, and was responsible for Continuous Quality Improvement. She earned her Associate of Applied Science degree in Radiologic Technology in 1993 and a Bachelor degree in Radiologic and Imaging Sciences with a concentration in CT at Kent State University Salem in 2006. Judy's career changed to education in 2009, when she joined KSU Salem as the Clinical Coordinator in Radiology. Her professional affiliations include membership with the ASRT and OSRT. She currently serves as an OSRT board member and as vice-chair of the Education Committee. Throughout her career, Judy strived to obtain diagnostic quality images while showing kindness and compassion to all patients. Being an educator has allowed her the opportunity to encourage future technologists to be professional, communicate effectively, and show compassion to patients in the fast-paced world of radiography. Having served on the Board of Directors and on the Education Committee, Judy understands the skills needed to lead the OSRT into the future. She completed the Leadership Academy in 2018 and learned the fundamentals of governance that she will apply as President-Elect and President of the OSRT. Ms. Miller intends to continue advocating for patient safety and quality care and will be honored to serve technologists and students.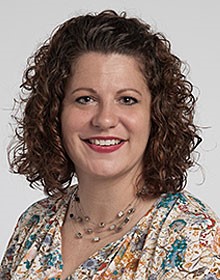 Board of Director through 2022: Nicole Douglas, MS, RT(R)(M)
Mss. Douglas has been a member of the OSRT for a few years and has served on the education committee. She participated in the first OSRT Leadership Academy and is a graduate of the Cleveland Clinic School of Diagnostic Imaging. Nicole has an RT and Mammography license as well as a Masters degree in Health Professions Education from Cleveland State University. She works as a mammographer for the Cleveland Clinic and is currently designing a mammography program for the University of Cincinnati's Blue Ash college. Nicole has very strong computer, organizational and communication skills.
Board of Director through 2022: Gary Greathouse, MS, RT(R)
Mr. Greathouse is an active member of the OSRT and has been since 1987. Gary presently serves the OSRT as a Board Member and was recently on the Board from 2013-2016. Gary is also currently the Vice Chair of the OSRT Leadership Academy and have been on the taskforce since its inception. Gary was honored with Technologist of the Year in 2017 and have served on the honors and awards committee and several other committees. Gary would be honored to be elected to the Board and with his service, will keep moving the OSRT forward.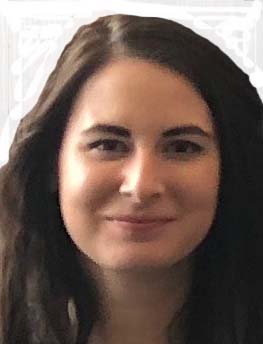 Board of Director through 2021:Tricia Upton, BS, RT(R)
Tricia Upton is a radiologic technologist from Akron, Ohio. Tricia has worked in x-ray since graduating from the University of Akron in 2015, primarily in orthopedic and general x-ray imaging. Tricia earned her Bachelor's in Radiologic Science Administration in 2017, and is currently working towards her Master's in Public Health- Health Policy and Management at Kent State University with a graduation date of August 2019. Tricia graduated from the OSRT Leadership Academy in 2018, has served as a committee member of the advocacy committee since 2016, and in 2018 began volunteering with the annual meeting committee. Tricia presented at the OSRT 2018 Annual Meeting on communication with older adults, and at the meeting in 2019 she will be doing a presentation on special orthopedic x-ray imaging. Tricia has worked in healthcare for the past eight years in various roles, and has found a passion for breaking down barriers, providing care to all, communicating with patients and peers, and working with future professionals. Tricia considers herself a lifelong student who is always in the pursuit of growth and knowledge, and is working towards her goals to make a positive impact on the imaging profession and the healthcare industry.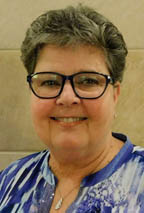 Technologist of the Year Nominee: Denise Moore, MS, RT(R)
Denise Moore is currently the OSRT webmaster. She has been instrumental with updating and maintaining the OSRT website. She has spent countless training hours and works closely with the Board of Directors and committee chairs to ensure that the website is always up to date with important information, all on a volunteer basis. The OSRT website has needed several application updates over the years and Denise is always on top of those changes to ensure members have important information at their fingertips. Along with all the hours Denise spends maintaining the website, she was also the 2018 Annual Meeting co-chair and has recently chaired the Annual Meeting Format Guide Taskforce. Denise is such a valuable asset to the OSRT and its membership.
Thank you to all that voted. Don't forget that the ASRT election begins on February 12 and many Ohio technologists are on the ballot: Heather Moore (Treasurer), Angie Arnold (Education), Christine Gialousis (MRI), Kristin Seitz (MRI), Ryan Smith (NM), and Tiffany Roman (Radiography).
Thank you,
Lauren Huffman, R.T.(R)(CT)
OSRT Board of Directors Chairperson