The Ohio legislators have been busy this summer working on and supporting the passage of Governor DeWine's budget bill. The OSRT Advocacy Committee continues to work closely with our legislative consultant, Paul Kudlak, the Ohio Department of Health, Radiation Generating Committee (REC) and Radiation Advisory Committee (RAC) to stay abreast on potential implications to the imaging profession regarding the revisions to the radiology statues passed with the budget bill.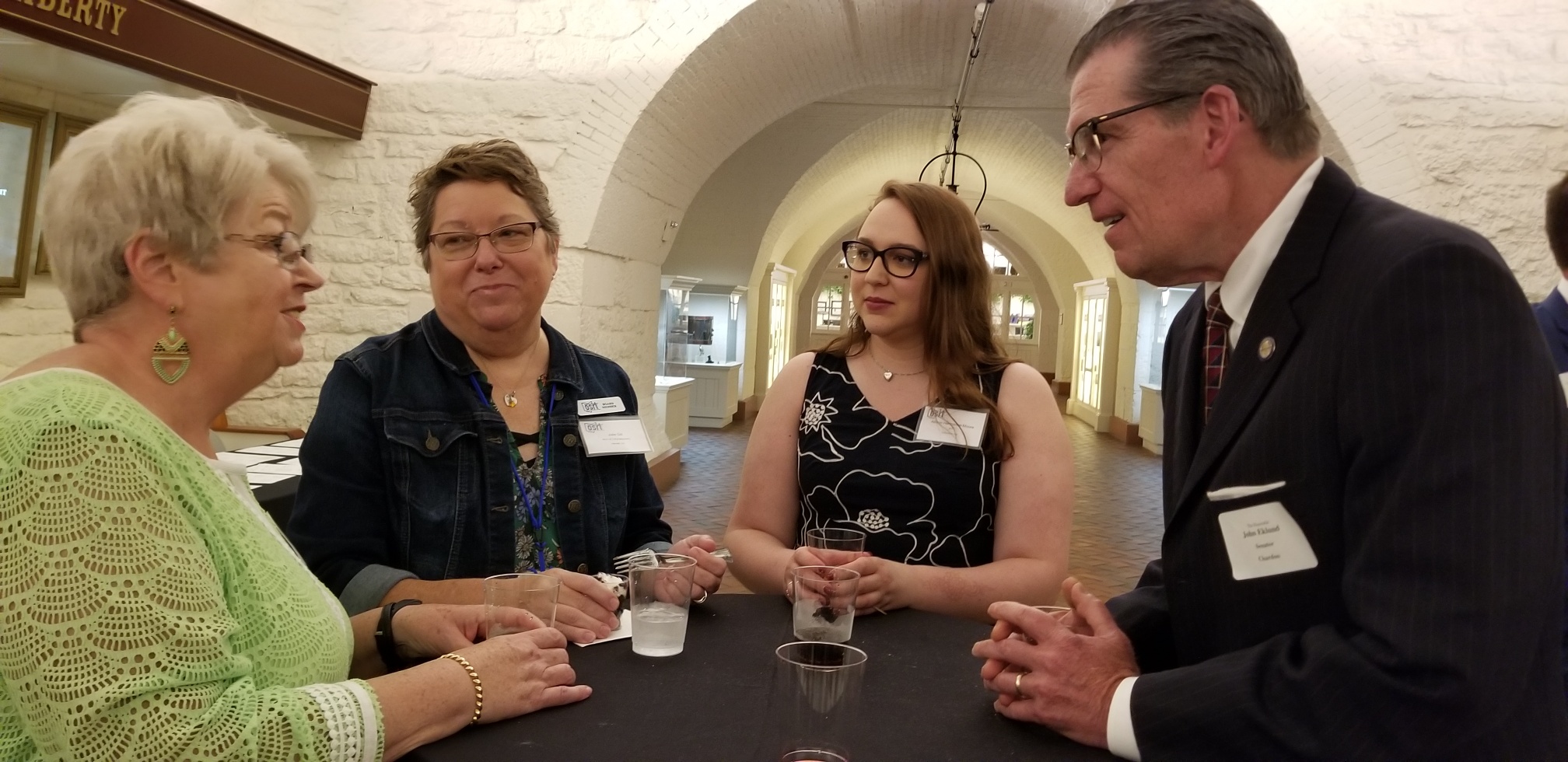 Ohio, one of the most heavily regulated states in the U.S., built into the budget bill a provision stating that for each restriction, agencies must remove two others, which means that licensure and radiation regulations in Ohio could be removed. On July 16th a special RAC meeting was called to discuss a letter that will be sent to the Director of Health asking for an exemption from this requirement for radiation regulations in Ohio. The meeting was very productive and a letter stating all reasons why radiation regulations were essential to the public health was revised and approved.
We continue to work with the Ohio State Radiological Society to improve the administration of contrast orders and improve workflow. We are also keeping a close watch on the encroachment of Advanced Practices Nurses. They have met with several legislators trying to gain support to be able to do imaging procedures and supervise radiologic technologists. During a reception at the State House in June, hosted by the OSRT, we met with Dr. Steven Huffman, Senator from District 5, thanking him for his support. He is opposed to allowing this to happen. We will continue to monitor these situations, meet with legislators, and work with the consultants to oppose these actions.
This email address is being protected from spambots. You need JavaScript enabled to view it.
OSRT Advocacy Committee Chair